I've had intentions of jumping on the smoothie bandwagon for a while.  So, the other day I decided to finally put some of that frozen fruit I have to use and make a batch of smoothies.  The kids were really excited about the idea, so we made a different flavor the next day, too.  I think it was the bendy straws that sold them on the idea.  Bendy straws are to kids as paper umbrellas are to adults – they just make beverages a little more enjoyable.
Smoothies are versatile and so easy to throw together.  They're a great grab-and-go breakfast.  Just blend and pour into a thermos or insulated travel mug and head out the door.
Kale Berry Smoothie
This particular smoothie has a lot of components, and the end result is really delicious.  You don't always have to include a green in your smoothies, but it's nice to incorporate them once in a while as an easy way of adding healthy leafy vegetables to your day.
Kale is high in Vitamin A and C and is a good source of fiber.  It's practically flavorless, so it just makes sense to add it to your smoothies whenever possible.  Kids think green drinks are pretty fun, too.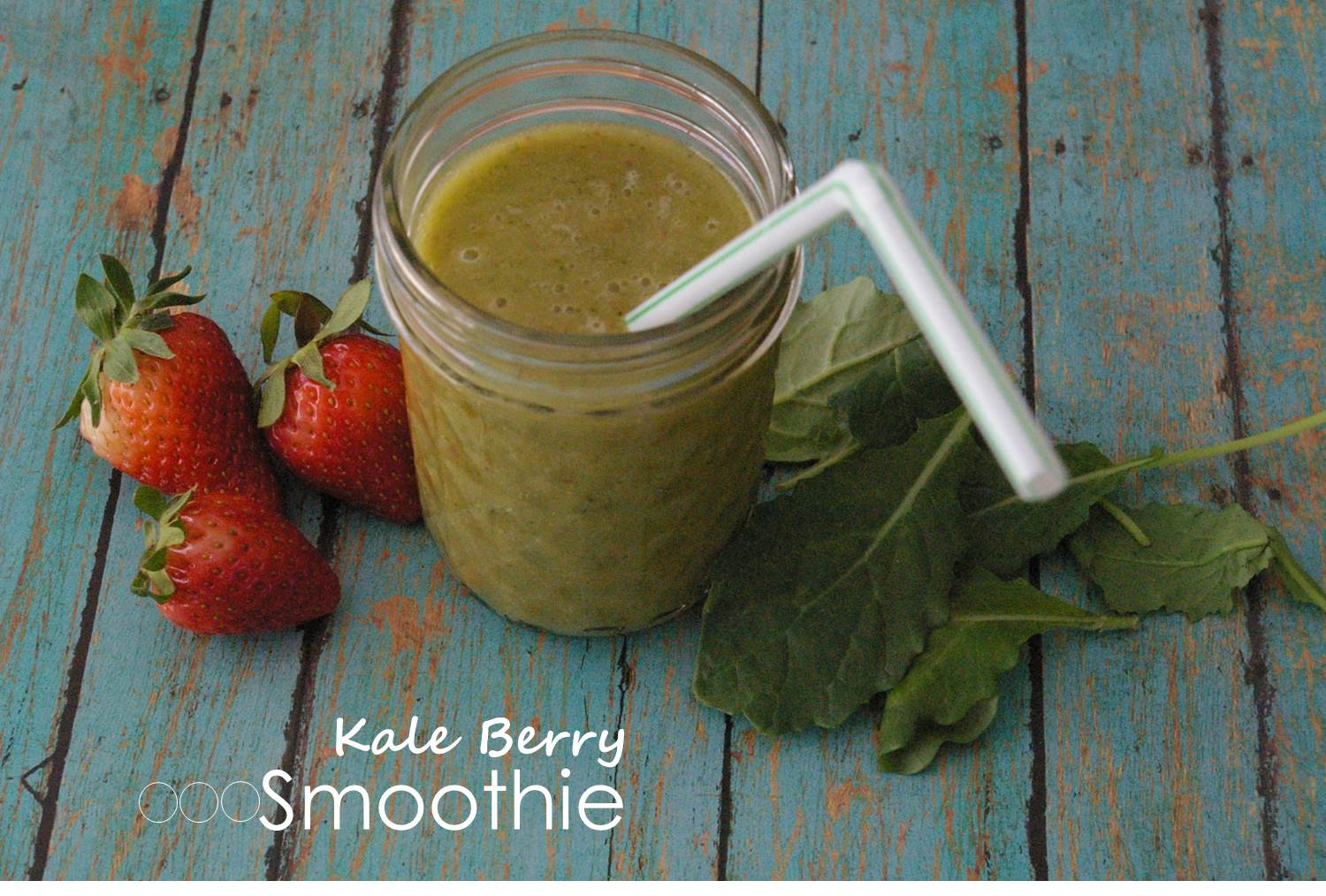 Berry 'Nana Smoothie
This smoothie recipe is much less complex, but just as delicious.  The fact that it was pink was a bonus for my daughter, too.  The yogurt in this smoothie adds just the right amount of smoothness and tang.